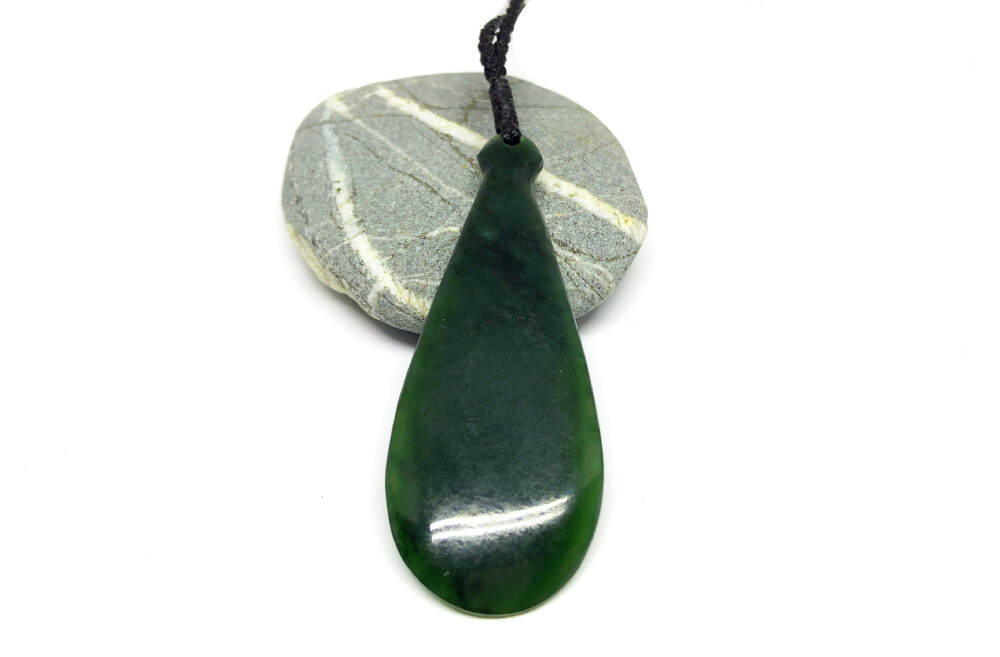 Jade Mere Pendant
SKU M0004
Product Details
Mere is a war club that gives the wearer courage to face and achieve anything in life. It symbolises authority and functioned as a status symbol/ranking. This is a dark green jade (pounamu greenstone) pendant that hangs from a black fibre cord.
Measurements: L62mm W24mm.

*Width measured at thickest part of the stone.
Save this product for later